Second annual workshop of the AMR DetecTool project in Barcelona and online
Leading European microbiologists shared their expert insights with participants on topics that will influence how antimicrobial resistance will be diagnosed and treated in the future. Rapid tests were in the focus of the workshop from various perspectives: relevant previous and current experiences, expected clinical impact, market opportunities and regulation in the EU.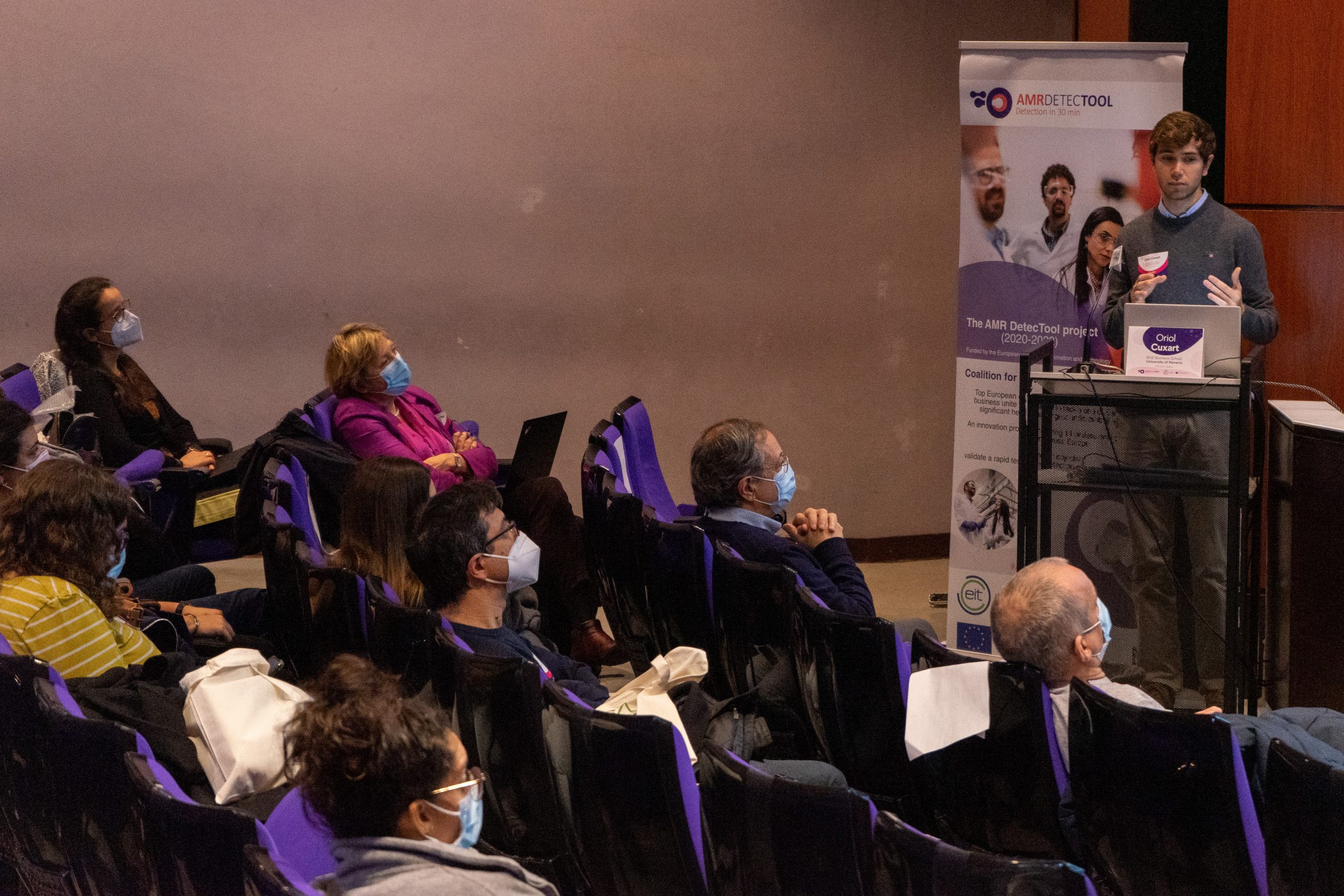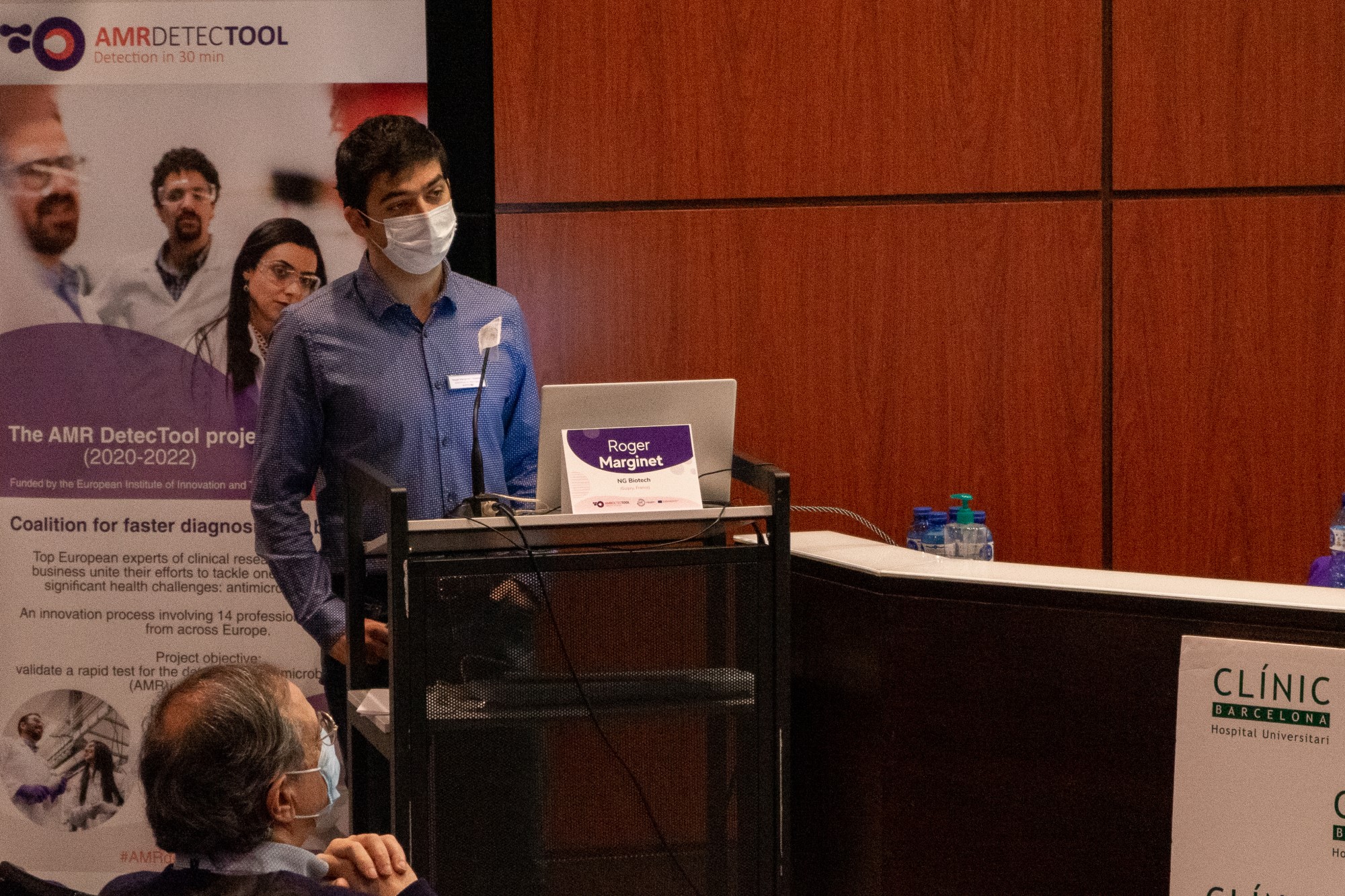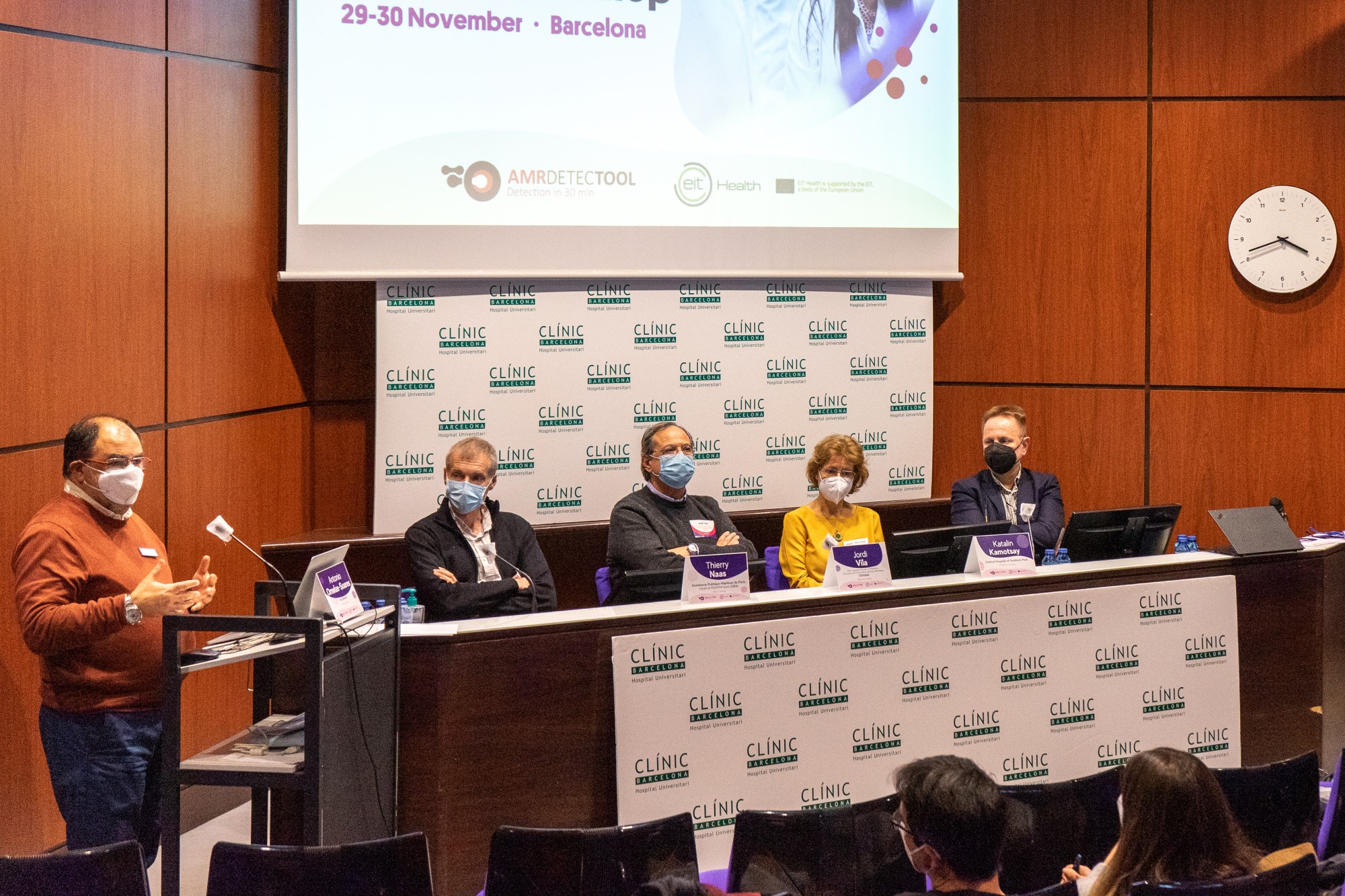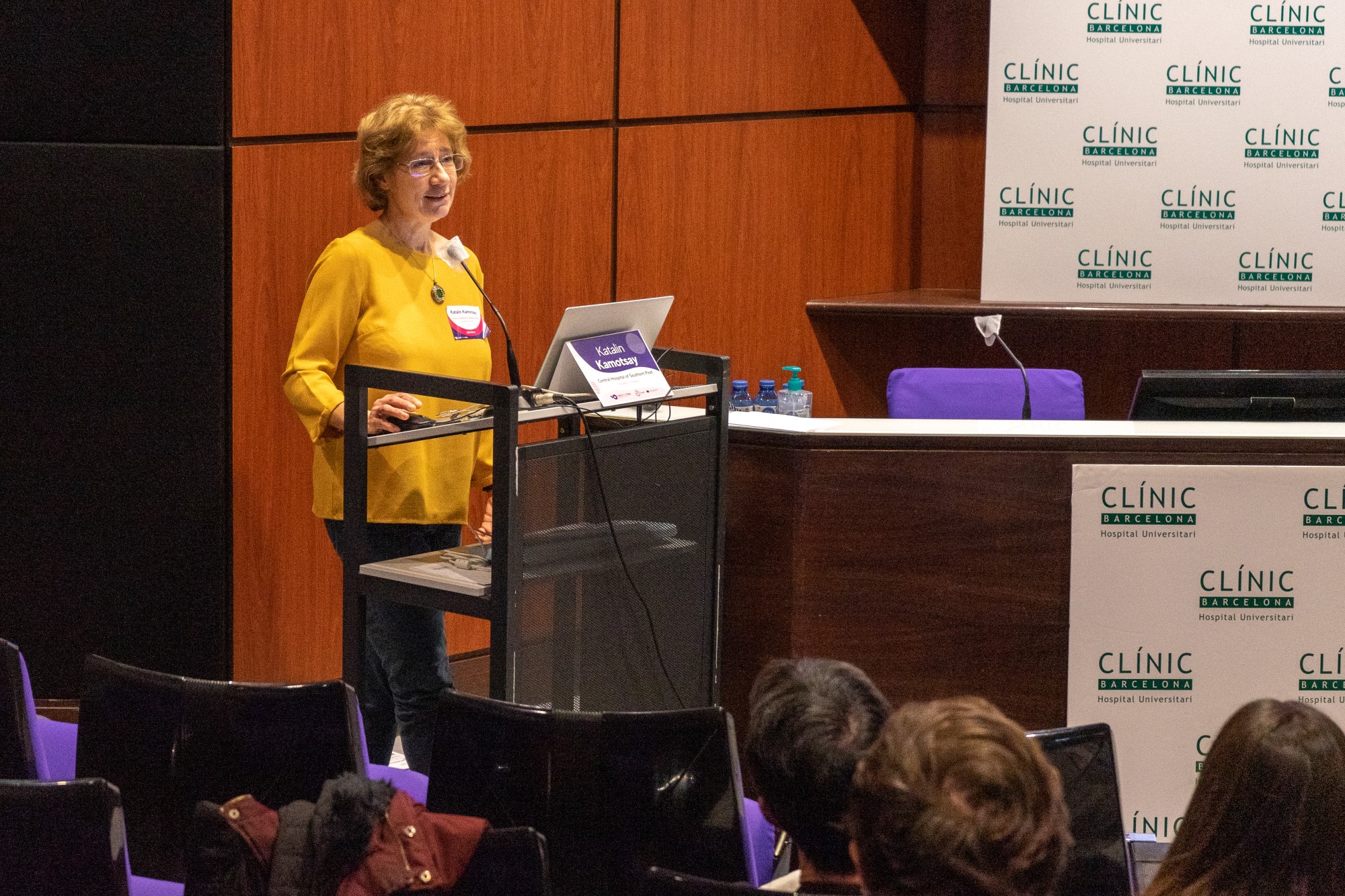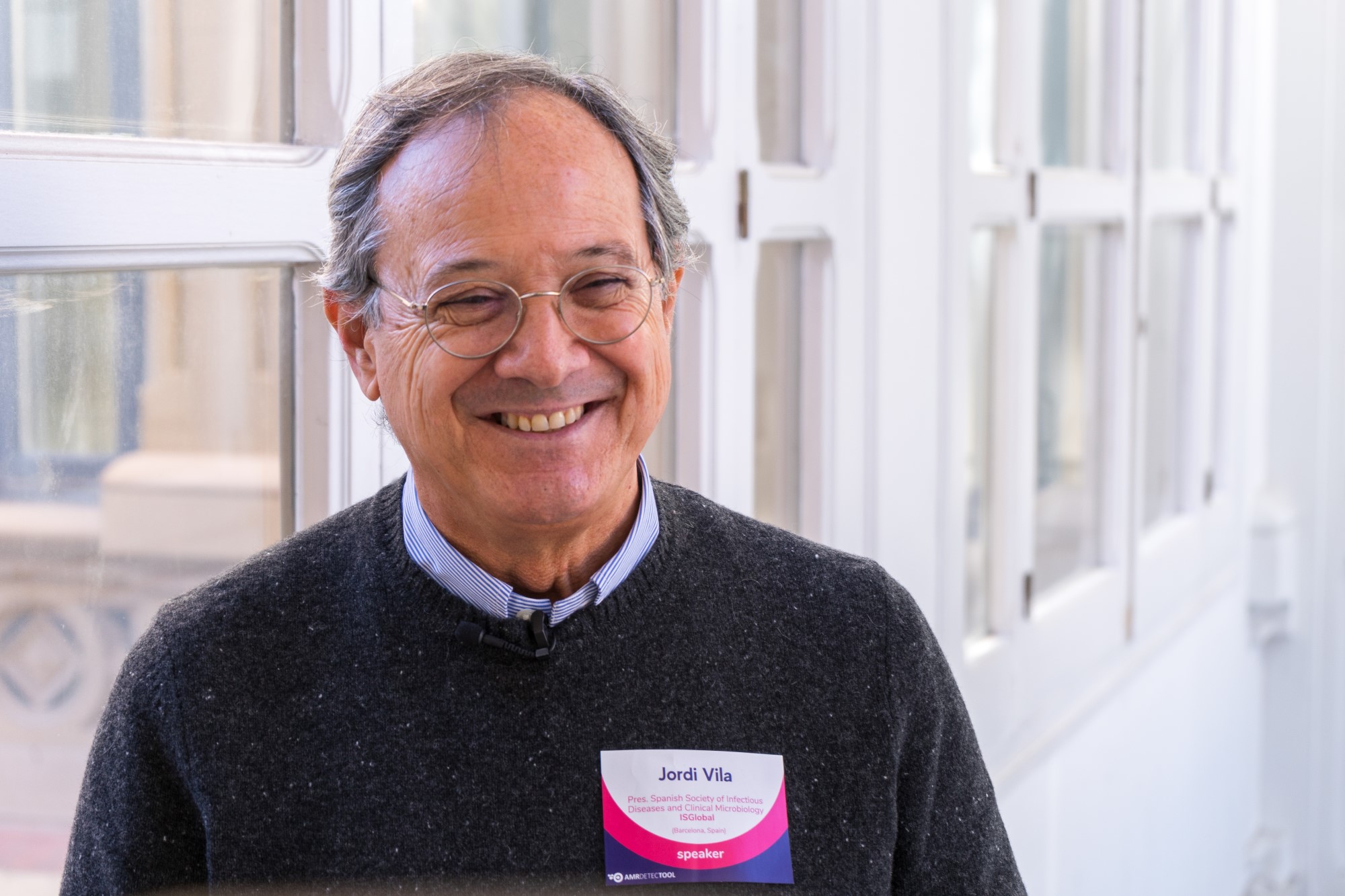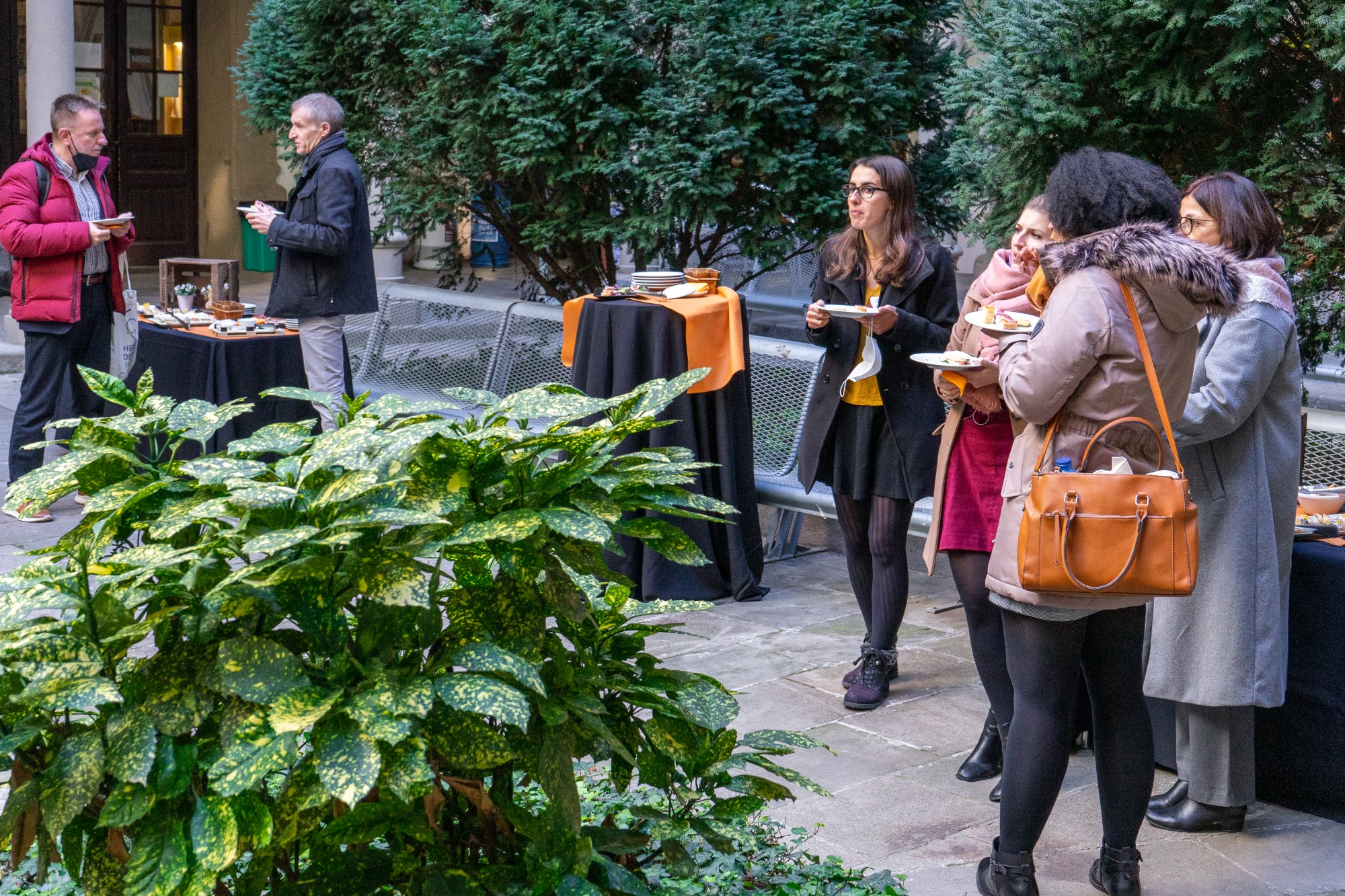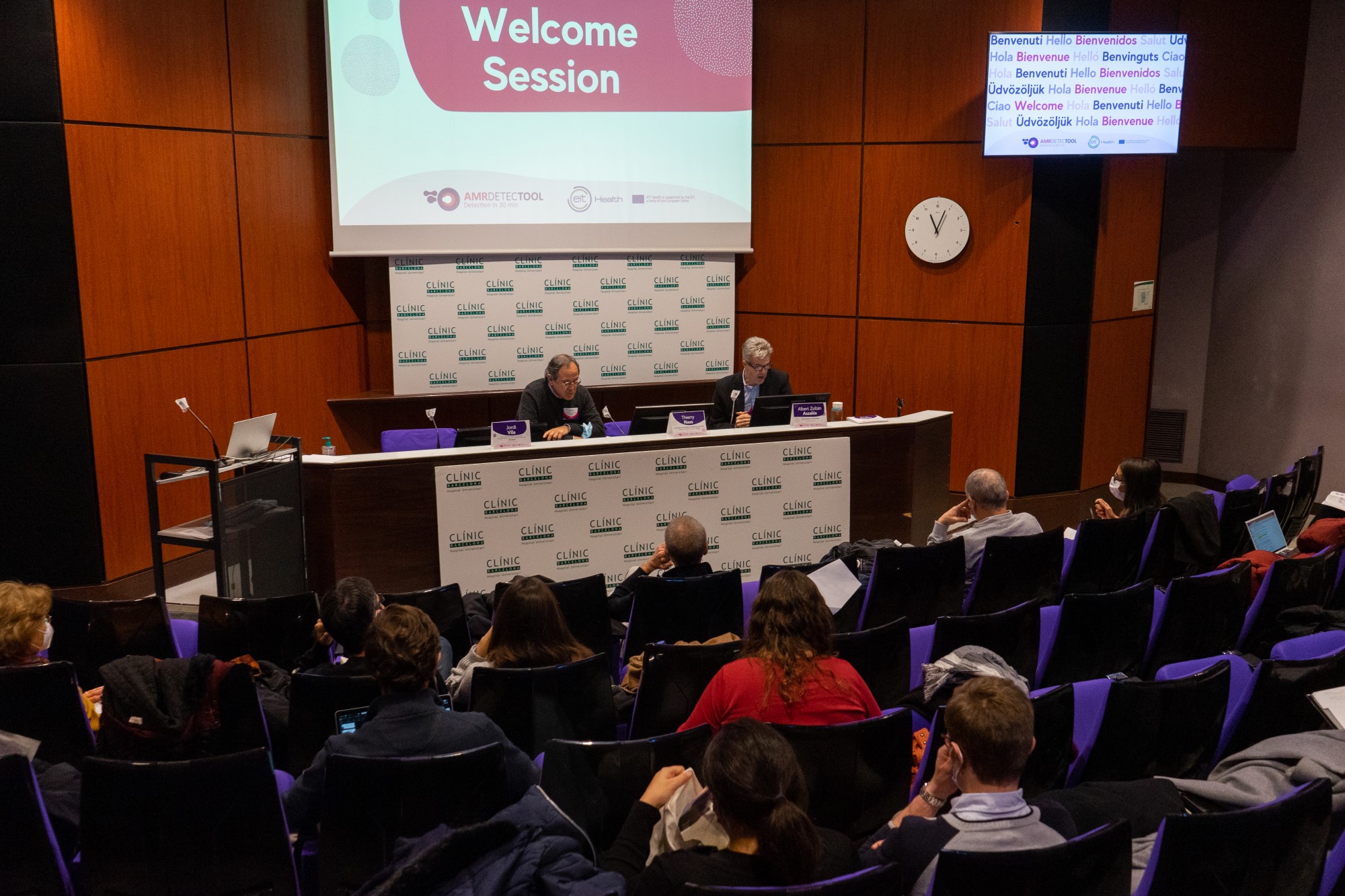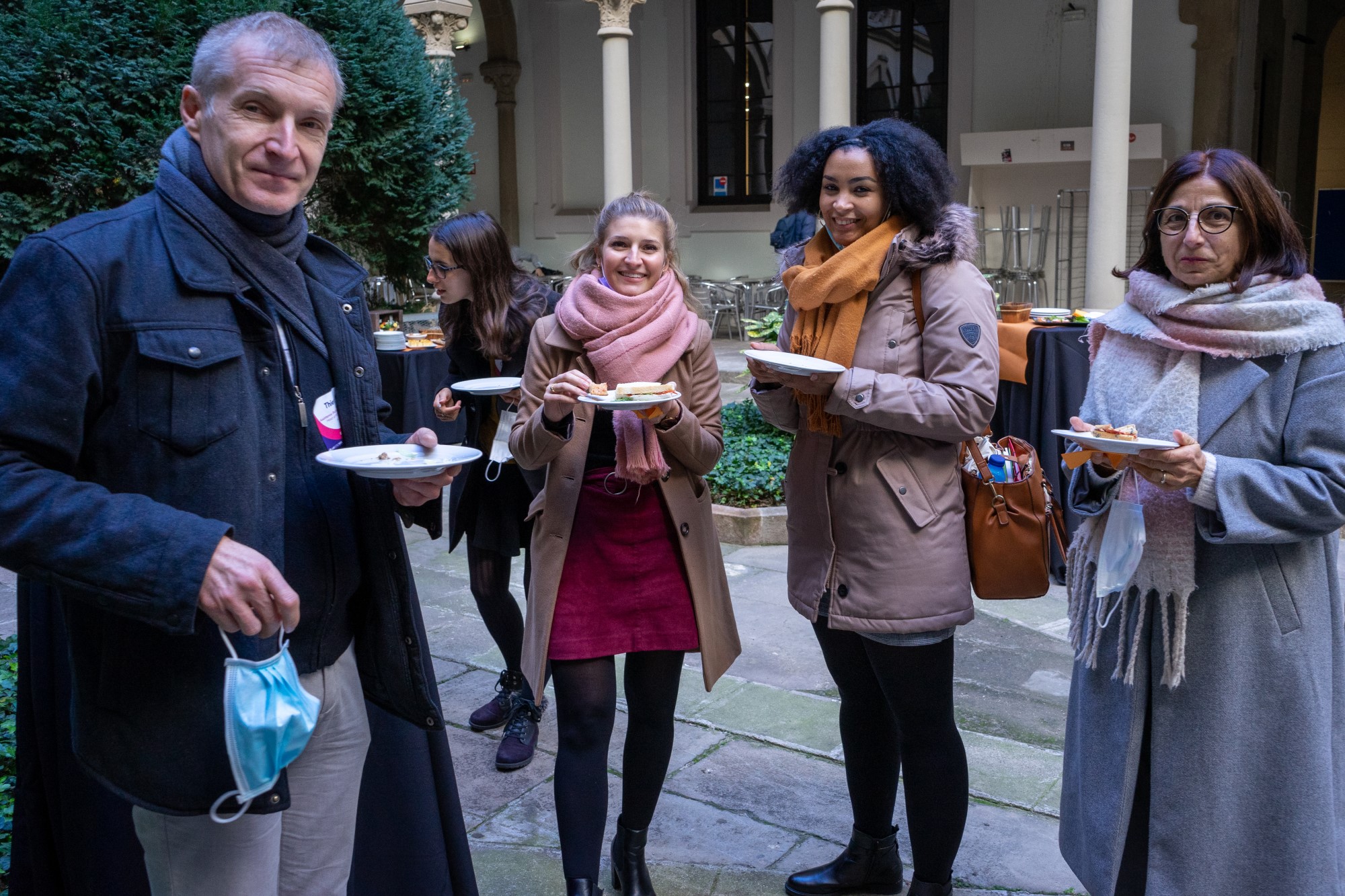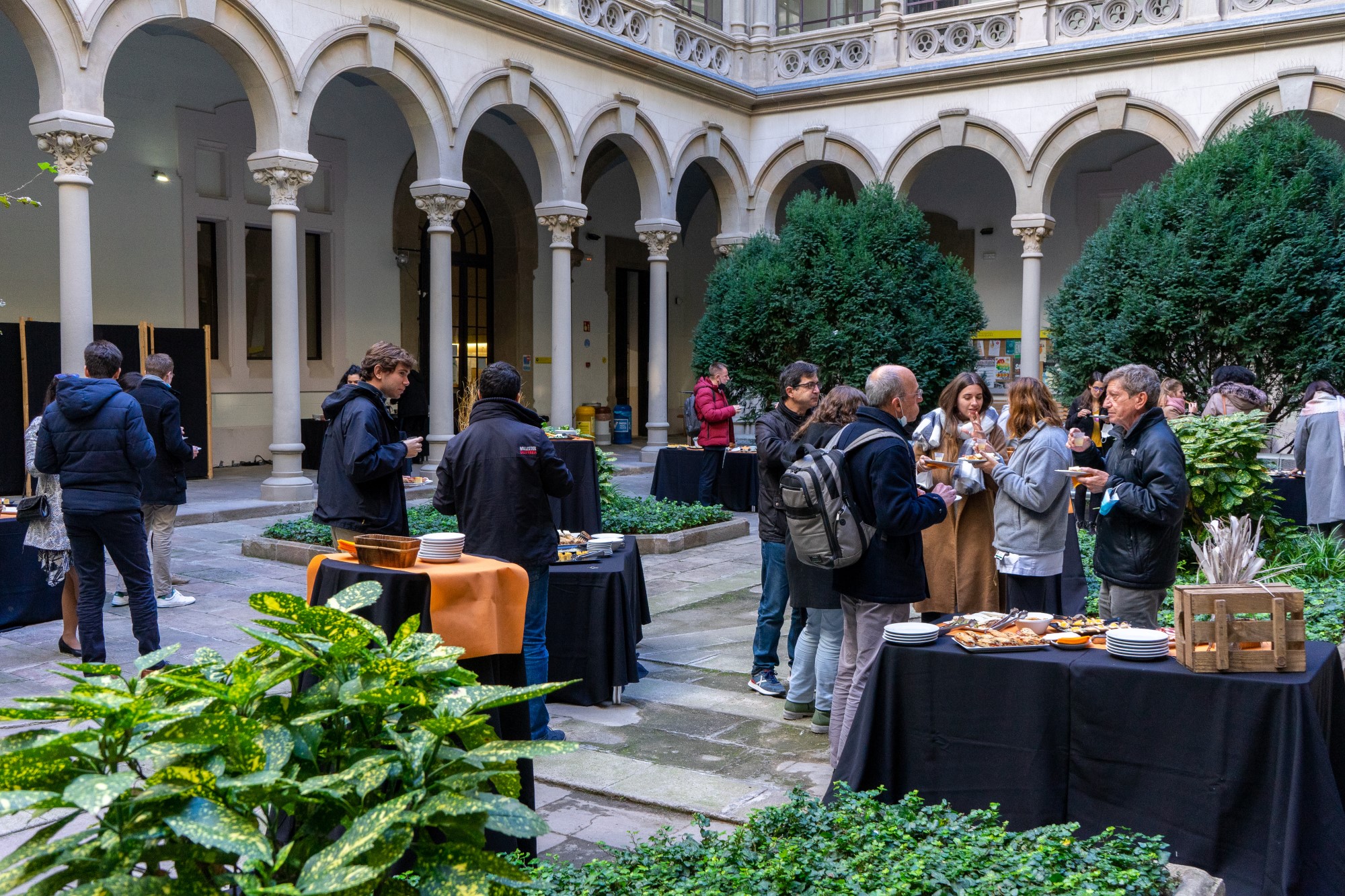 AGENDA OF THE WORKSHOP

DAY 1 (Monday 29th November): Importance of rapid tests in the microbiological field

9:00-10:30

Consortium Meeting - for project partners of the AMR DetecTool project

10:30-11:00

Water and streching break

Workshop moderator: Albert Zoltan Aszalos - Semmelweis University, Budapest

11:00-11:15

Welcome session - VIDEO
Speaker: Jordi Vila
President of the Spanish Society of Infectious Diseases and Clinical Microbiology
Barcelona Institute for Global Health, IS Global

11:15-12:30

Antimicrobial resistance and lessons learned from COVID-19
Chair: Jordi Vila
11:15-11:45 Update on the global situation of antimicrobial resistance. Impact of COVID-19 - PRESENTATION - VIDEO
Speaker: Jordi Vila
11:45-12:15 Impact of COVID-19 in stewardship and rapid diagnosis - PRESENTATION - VIDEO
Speaker: Thierry Naas
Assistance Publique Hôpitaux de Paris, APHP
12:15-12:30 General discussion - VIDEO
Moderators: Jordi Vila & Thierry Naas

12:30-14:30

Lunch

14:30-15:00

Current pipeline and benefits of using rapid diagnostic tests - PRESENTATION - VIDEO
Speaker: Katalin Kamotsay
Central Hospital of Southern Pest National Institute of Hematology and Infectious Diseases, Budapest

15:00-15:30

NG Biotech's peri-pandemic evolution - PRESENTATION - VIDEO
How did NG Biotech foresee the COVID crisis and manage to become one of the first French companies to commercialize
Covid rapid tests. How did this change NG Biotech into the company that it is now and how did this affect their other products.
Speaker: Stefan Raupach
NG Biotech

15:30-16:00

Round table: The potential of the AMR DetecTool. Where to use rapid diagnostic tests
Moderator: Antonio Soares - VIDEO
NG Biotech

16:00-16:30

Water and streching break

16:30-18:00

16:30-17:30 Clinical impact of the use of rapid diagnostic tests - PRESENTATION - VIDEO
Speakers: Mariana Fernández-Pittol and Veronica Rico
Hospital Clínic of Barcelona Microbiology department / Infectious disease department
17:30-18:00 General discussion

19:00-20:30

Social & cultural activity for onsite participants

Leaving together from Barcelona Hospital Clínic at 18:30

20:30

Welcome dinner for onsite participants

DAY 2 (Tuesday 30th November): Value creation and impact

9:00-9:30

Market analysis and opportunities - PRESENTATION - VIDEO
The Antimicrobial resistance market in Europe.
Speaker: Roger Marginet
NG Biotech




9:30-10:00

Market analysis and opportunities in LMIC - PRESENTATION - VIDEO
The Antimicrobial resistance market in Low- and Middle-Income Countries
Speaker: Oriol Cuxart
IESE Business School, University of Navarra

10:00-10:30

Water and streching break

10:30-11:00

How can AMR DetecTool fit in the current workflow? - PRESENTATION - VIDEO
Speaker: Oriol Cuxart
IESE Business School, University of Navarra

11:00-12:30

Interactive session - Design thinking workshop - PRESENTATION
1. Process to introduce a new rapid testing device into the hospital. Different perspectives.
2. Identifying the value: most important benefits, fit in workflows and best use cases.
3. Overcoming possible challenges and next steps.
Moderator: Indri Tulusan & Magda Rosenmöller
IESE Business School, University of Navarra

12:30-15:00

Final networking lunch for onsite participants
Speakers:
NG Biotech
Stefan Raupach
Chief Business Officer at NG Biotech
Stefan studied business administration in Hamburg, Germany. He is a serial entrepreneur with more than 20 years of management experience in IVD industry. Stefan founded and lead several companies in the sectors of human and veterinary diagnostics as well as environmental analytics.
His true passion is the development of marketing and commercialisation strategies for both, products as well as companies in their entirety. At NG Biotech, he is responsible for the global business strategy, M&A activities and strategic partnerships.
Stefan strongly believes in "The best way to predict the future is to create it."

Antonio Ornelas-Soares
AMR Business Unit Director at NG Biotech
António Ornelas-Soares is an entrepreneur with international experience in the start-up, implementation and management of business ventures in the Life Sciences and Healthcare sectors internationally.
He has a B.S. in Biology from the Universidade de Coimbra, Portugal, and a master level education in Biotechnology from UNL-IGC. He conducted research for a PhD thesis from 1991-93 at The Rockefeller University, New York, USA, on the genetics of antimicrobial resistance.
For the last 25 years he has been actively involved in strategy and international business development activities both at biotechnology and life sciences companies. He has co-founded several Life Sciences and Biomedical companies where he held top management. He has pursued as well an international career in market-leading organizations such as Merck and VWR International, where he was directly responsible for the expansion of new business segments to the Portuguese and Spanish markets from the Barcelona office.
He was involved in the development of several products and technologies that were successfully introduced into the research and medical markets internationally. As a result of his extensive contact network and international experience he has been involved in the establishment of business alliances and partnerships among leading companies in the Life Sciences and Health sectors that lead to new product and technological developments. He also acts as an expert for the European Commission on scientific and business innovation programs.
Roger Marginet i Assens
Chief of AMR products and infectious diseases
---
Hospital Clínic de Barcelona
Veronica Rico
She works as an infectious disease specialist at Hospital Clinic of Barcelona. Her two main fields of research recurrent urinary tract infections and Clostridiodes difficile infection with a special emphasis of the role of intestinal microbiota.
Infections with multi-resistant microorganisms lead to increased mortality, morbidity, and the cost of healthcare. In this context, early identification and early adaptation of antibiotic treatment are fundamental strategies for a successful approach. Urinary tract infection is the most common infection, and a non-negligible percentage of patients will be infected with a multi-drug resistant microorganism. In our center, we have developed an early detection method protocol follow with a treatment optimization strategy in order to maximize the efficency in the manage of such infections.
Mariana Fernández-Pittol
Degree in Medicine in 2013. Clinical microbiologist since 2020. She is part of the virology staff in COVID-19 area since may 2020 in the Hospital Clinic of Barcelona. Currently, she is working in the blood culture section and Mycobacteria department as part of her PhD research in Non-tuberculous Mycobacteria infection in the Hospital Clinic of Barcelona.
---
ISGlobal
Jordi Vila Estapé
Research Professor, Director of the Antimicrobial Resistance Initiative and Co-Director of the Viral and Bacterial Infections Programme
Dr. Vila is Research Professor at the Institute of Global Health (ISGlobal) in Barcelona, Head of the Clinical Microbiology Department of the Hospital Clínic of Barcelona and Professor at the School of Medicine of the University of Barcelona. In addition, he leads the Antibiotic Resistance Initiative at the Barcelona Institute for Global Health (ISGlobal). His main field of research is the development of new antibiotics against multi-resistant bacteria and molecular tools for the rapid diagnosis of infectious diseases. He was the Director of the Congress of the European Society for Clinical Microbiology and Infectious Diseases (ESCMID) from 2009 to 2014 and member of the ICAAC Scientific Committee for 4 years. He is currently the President of the Spanish Society of Infectious Diseases and Clinical Microbiology (SEIMC). He has published 450 articles in peer-reviewed journals. He has two patented molecules.
---
APHP
Thierry Naas
Associate professor in medical microbiology. Head of INSERM team (CEA)
Thierry NAAS is an associate professor in medical microbiology and is heading the INSERM team Resist (UMR-1184: UP-Saclay, INSERM, CEA). He has access to clinically-relevant pathogens (through his hospital duties) and to a unique collection of >30,000 MDR Gram-negatives (as the director of the French-NRC for AMR). This team has expertise in microbiology, genomics, structure-function relationships, diagnostics development and small molecule screening for antimicrobial activity.
---
Central Hospital of Southern Pest 
Katalin Kamotsay
Head of the Microbiology Department at the South-Pest Central Hospital (DPC) in Budapest. This hospital is specialised in infectious diseases and haematology disorders. She is a specialist in internal medicine and clinical microbiology, her main field of interest is bacteriology.

---
IESE Business School
Magda Rosenmöller
Prof Assoc, IESE Business School, and Academic Director, IESE CRHIM – Centre for Research in Health Innovation Management
Magda Rosenmoller holds a Ph.D. in Health Policy (University of London), a Medical Doctor (University Louis Pasteur, Strasbourg, France), and an MBA from IESE (Barcelona, Spain). She teaches the MBA elective on health innovation management at IESE, and health executive education in European, Asian, African and Latin American Business Schools. Her areas of interests are health management, managing innovation and entrepreneurship in health care & education, the Digital Transformation / AI in HealthCare, European health and research policies and global health. She served as senior expert at the World Bank LAC Region (2001-2) and in different assignments for the European Commission (health research and policy), the European Parliament and the ECDC, such as rapporteur on the Role of Universities in Regional Development (2013) and the first interim evaluation of the Innovative Medicine Initiative (IMI). She assumed scientific coordination of a series of H2020/ FP7 projects (since 2004), i.e. Europe 4 Patients, Project Integrate. She holds a leading role in EIT Health (since 2015) particularly in the Public Affairs Group and CAMPUS activities: such as the Women Entrepreneurship Health (WEHealth) initiative and the collaboration with the Global Educators Network for Health Care Innovation and Entrepreneurship (GENiE/HBS). Currently she leads IESE's task designing a sustainability concept for the IMI project c4c Network (Clinical Trials for Children). Publications include articles, cases and teaching material and a study on the Hospital of the Future (IESE, 2016).
Oriol Cuxart
Oriol Cuxart holds a degree in Biomedical Engineering from Universitat Pompeu Fabra (Barcelona). He is currently working on European Health Innovation Projects funded by the EU at IESE Business School, Barcelona, mainly developing Business Concepts and Go to Market strategies. He has previously worked as a consultant in clinical trials (Veeva Systems), where he led projects and mentored clinical teams on how to build clinical trials in Veeva's software. Clients included pharma companies and CROs from EU and USA. He also did a shadowing stay at the Brigham and Women's Hospital, Harvard medical school, where he observed live cases in the cardiology division and ICU, to learn about the state of the art technologies used in those settings and care paths. His areas of interest include health innovation, process optimization and economy.
---
Semmelweis University Budapest
Albert Zoltan Aszalos
Head of communications of the AMR DetecTool project.
Over 10 years of experience in leading international healthcare projects funded by the EU, the European Institute of Innovation and Technology, and WHO. Holds an MA in economics, an MPhil in Law accredited by the Open University UK, as well as Executive MBA and a Master of Science in Business Analytics both accredited by New York State's Department of Education.